A Sci-Fi Virtual Reality Series
2019 Pitch Black Virtual Reality Winner
A hyper-digital sci-fi virtual reality series immersed in a near future Los Angeles where personal data is the new currency and weaponized A.I. Police drones enforce the law
POV: Points of Views
A Live Action Sci-fi Virtual Reality Series & Immersive Experience
A hyper-digital sci-fi virtual reality series immersed in a near future Los Angeles where personal data is the new currency and weaponized A.I. Police drones enforce the law. POV: Points Of View is a Sci-Fi VR Series & Installation developed to experience the systemic threat of bias in A.I, Artificial Intelligence. AI's are machines that learn from US. The unconscious bias being programmed into their code right now could easily replicate into systems of oppression. Our goal with POV is to raise awareness of the dangers we face and use it to affect real change before it's too late.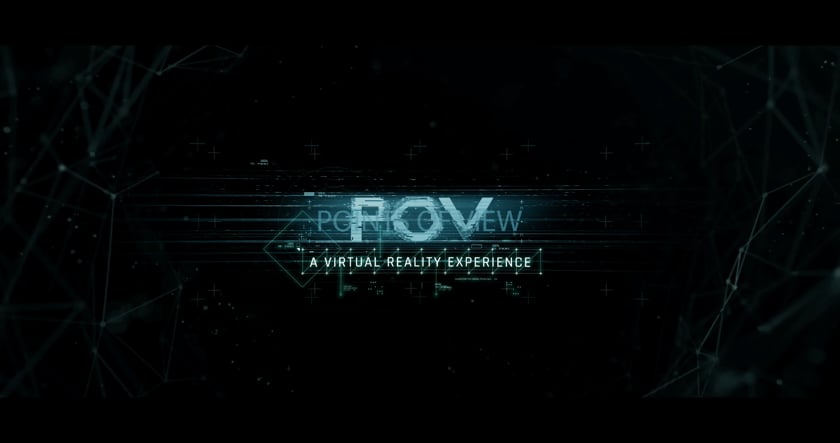 VIRTUAL REALITY SERIES SYNOPSIS
LOS ANGELES 2025: After serving 2 years in prison for biometric hacking. Cassius Moore a 21 year old black male qualifies for early release under a new federal drone program. He is assigned to an artificially intelligent weaponized drone to follow him around and record his every move.Throughout this 6 part immersive experience we follow this young man through points of view of the drone and surveillance technology as he struggles to start a new life and maintain his civil liberties in a world programmed with bias artificial intelligence.
2019 Black Public Media's Pitch Black
Virtual Reality Winner
POV: Points of Views was awarded Black Public Media's 360 Virtual Reality Winner at this years Pitch Black creative stortelling Forum.
The Pitch Black Forum is an interactive pitching session that culminates Black Public Media's 13-week 360 Incubator+ for broadcast programs, web series and virtual reality project. The talent & project development program is designed to identify and pipeline quality black content while honing the skills of brilliant makers, awarded a total of $320,000 in funding.
Thanks to Black Public Media, creatives from across the country, including us, are given an effective platform to grow our knowledge of multi-media project development & a stage to connect with organizations, investors, and other like minded creative entrepreneurs.
GRX Immersive Labs was represented by Co-Founder, Alton Glass, and Creative Producer, Donovan DeBoer. Together they took part in the 13 Week Incubator Program and learned experienced & successful creatives within the industry like Michael Premo.